IMMIGRATION LAW FOR BUSINESSES
Jimerson Birr attorneys work passionately to bust immigration blockades for families and businesses, so they can build diverse and promising communities. The firm believes that our clients deserve to make their own decisions about where they set up their business, who they hire, where they live and work, and how they plan to make an impact on the world. Jimerson Birr's immigration lawyers work with clients to analyze and direct legally compliant hiring and relocation decisions based on what is best for them, the communities they want to contribute to, and the corporate culture they want to build.  Recruiting and hiring talented workers are essential to every business. We can assist individuals and businesses with a variety of creative immigration solutions for their staff, including permanent residence visas for foreign nationals, investment visas, and worksite compliance.
Jimerson Birr attorneys provide legal counsel for all aspects of business immigration law, including H1B visas and employment-sponsored immigration, EB5 investment immigration, employer compliance, temporary visas for work, permanent residence, consular visa processing, waivers, and appeals. Immigration law can be frustrating, emotive and confusing. Working with an experienced immigration lawyer can help you gain a higher consideration of the compliance process and what is required of your company. Our immigration attorneys are experienced in representing clients in a variety of immigration law practice areas, with particular emphasis on work permits and visas worldwide, temporary, long-term and permanent residency options worldwide, naturalization to U.S. citizens, U.S. and global immigration policy development, audits and training initiatives, strategic immigration planning for entry into new markets, strategic immigration planning for filling gaps in U.S. and global workforce, and critical immigration support for mergers and acquisitions. We make it a priority to offer each client that we work with respect, compassion, and personalized attention that they deserve as a human being trying to make the world a larger, more livable place.
If necessary, our lawyers are able to represent clients at The Executive Office of Immigration Review (Immigration Court), United States Citizenship & Immigration Services (USCIS), United States Department of State consular offices around the world (DOS), United States Department of Labor (DOL), The Board of Immigration Appeals (BIA), and The Administration Appeals Office (AAO). We represent people and companies doing business in or with individuals or companies in Canada, South America, Central America, the Caribbean, Asia, Europe, Australia, and other geographic areas. Whether your company is operating a worldwide immigration program or needs assistance with immigration in a particular country or region, Jimerson Birr can help you effortlessly manage the movement of your workforce. Designed to meet comprehensive needs for client support, our full range of work permit and authorization services help to ensure policy and process compliance with immigration regulations around the globe.
We provide a complete range of immigration legal services, regularly offering counsel in areas such as:
Employment-based temporary (non-immigrant) and permanent (immigrant) visas for priority workers; multinational executives and managers; business owners and investors; professionals; persons of extraordinary ability; outstanding professors and researchers; essential, specialized and skilled workers (E-1, E-2, E-3, L-1, H-1B, H-2B, H-3, J-1 and B-1/B-2 visas)

Business immigration — assisting employers with visa processing and I-9 compliance, as well as helping skilled workers gain entry to the U.S

 

Employment eligibility verification, E-Verify and Form I-9 audits and compliance proceedings

Immigration counsel for international transfers of employees and transactional due diligence

EB-5 investor-based immigration counsel for path to a green card for investing in a U.S. business

Deportation defense, detention and bond hearings and procuring release from Immigration and Customs Enforcement (ICE) custody

Non-immigrant visa petitions for athletics, arts and entertainment, and other extraordinary individuals (O and P visas)

Human resources policy crafting and training on immigration laws and compliance

Immigration appeals challenging adverse immigration court decisions

Consular applications, naturalization applications and citizenship related representation
Jimerson Birr is a premier law firm with a market-leading immigration law practice that is tailored to the nuances of the industries we serve. Our teams have a global perspective and strong Florida roots. Our clients look to us to bring a distinctively high degree of quality, passion and creativity to resolve immigration law challenges effectively and cost efficiently.
We're honored to work with some of the world's most accomplished organizations and the leaders who drive them. We know that on any given day our clients are confronting competition, corporate advancement, risk management, process and product innovation, resource allocation, efficiency stewardship and talent oversight problems; some days all the above. When our clients place immigration law matters with us, they enlist sets of broad shoulders that carry their burdens for them so that they no longer feel their weight. This deep business partnership will give us both an opportunity to be at our best.
We draw on the strength of our character and talents to deliver the best of our firm to every client through true collaboration. On those occasions where our client is concerned it may have erred or accused of being in the wrong, we help them become right. We don't confuse effort with results, and we focus on the immutable, allied goals at all times. Partnership with Jimerson Birr on immigration law matters means that you are not looking in any direction but ahead.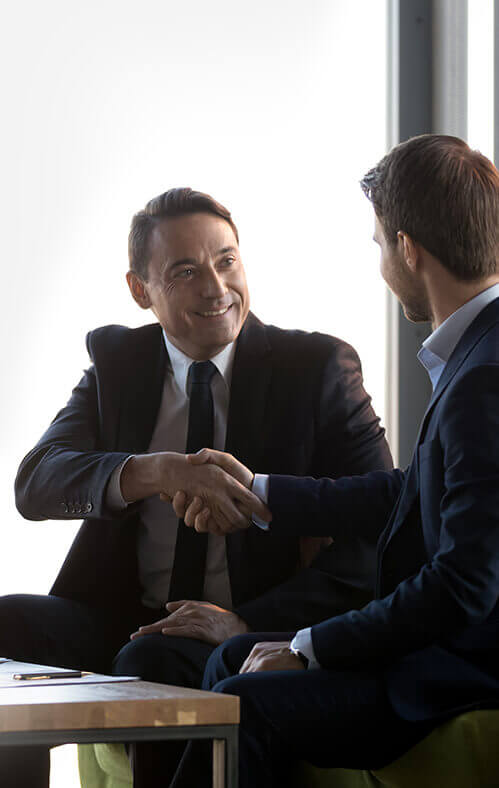 We live by our 7 Superior Service Commitments
Conferring Client-Defined Value
Efficient and Cost-Effective
Accessibility
Delivering an Experience While Delivering Results
Meaningful and Enduring Partnership
Exceptional Communication Based Upon Listening
Accountability to Goals
Learn more
Attorneys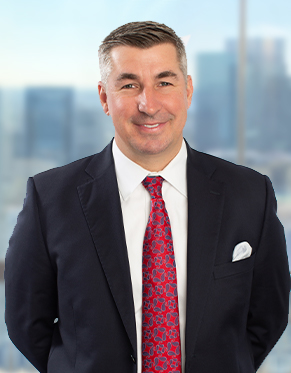 Charles B. Jimerson
Austin B. Calhoun
Deborah L. Ruiz