Real Estate Development, Sales & Leasing Overview
The complexities of commercial real estate transactions and litigation require knowledgeable attorneys and support staff to ensure that a smooth closing, clear title or proper possession is obtained. Jimerson Birr's Real Estate Development, Sales & Leasing Industry Team represents clients involved in sophisticated commercial real estate matters with acute attention to details that could impact our clientele at any stage in the process. Our experience also spans all types of real estate, including office buildings, shopping centers, standalone retail, industrial, hotels, healthcare facilities, educational facilities, multi and single-family residential developments, and raw land. 
Our team represents developers, investors, landowners, builders, lenders, property managers, commercial tenants, and other entities connected with the real estate sector. Leveraging deep market knowledge and experience, we take both lead and support roles in negotiating, finalizing and extending cost-effective, custom-made real estate solutions that fit the needs of our clients today and into the future. Jimerson Birr provides counsel on all aspects of real estate transactions, from acquisitions and financings to leasing and sales, as well as environmental and land use compliance. We advocate solely for the business success of our clients. We structure deals that address specific real estate development, sales or leasing needs and preempt problems, earning respect from building owners, management or tenants along the way. The only real benchmark against which to judge the effectiveness of our work is by the profitability of our clients' investments. 
Our Real Estate Development, Sales & Leasing Industry Team can help to cut through the legal clutter and ever-present institutional biases to assist landlords in putting out a product that allures prospective tenants to sign a long-term lease at terms favorable to you and your interests. On the tenant side, our lawyers are able to negotiate business and legal terms of the transaction, lobby for favorable contractual concessions, document and facilitate any necessary construction requirements, develop metrics of performance, and follow through to successful leasing contract completion. At Jimerson Birr, we are available to draft, review, and negotiate commercial leases, and assist either landlords or tenants with issues relating to evictions, past-due rent collections, non-monetary and monetary lease defaults, exclusive use and other restrictive covenants, unlawful detainer, security and insurance issues, common area maintenance (CAM) issues, failure to make repairs, and other commercial landlord-tenant disputes. 
In addition, should a dispute arise, Jimerson Birr's real estate litigation team blends a broad knowledge of real estate law and business practice with well-honed skills in litigation and alternative dispute resolution. In addition, we pride ourselves on our familiarity with business concepts that transcend traditional real estate issues, and on our ability to unify the many disciplines necessary to litigate sophisticated transactions. We have successfully and regularly litigated real estate contract disputes, complex real property improvement issues, quiet title issues, condemnation cases, easement or restrictive covenant disputes, premises liability and boundary line disputes. Our specialized knowledge in real estate law, combined with excellent advocacy skills, will put you in the best possible position to obtain a positive outcome in your real estate litigation.
When real estate industry clients work with Jimerson Birr, they soon appreciate that the most important construction project is building a relationship of trust and confidence that stems from our value-add counsel.
Who We Serve
Real Estate Developers, Investors and Landowners
Commercial Tenants
Commercial Real Estate Brokers
Commercial Property Management Companies
Commercial Real Estate Lenders
WHAT WE DO FOR THE REAL ESTATE DEVELOPMENT, SALES & LEASING INDUSTRY
Jimerson Birr recognizes that companies in the risky, complex, and fast-paced real estate sector depend on sound counsel for mission-critical operational, legal and regulatory issues. We are committed to the goal of helping real estate development, sales and leasing executives mitigate risk and prevent problems before they arise or escalate.

We stay fully apprised of changes to real estate laws and industry trends in order to proactively keep our clients informed through our educational efforts and industry wide training initiatives.

We draft and structure contract documents in a manner that will make the language more understandable, address the primary risks of your particular business and project, and bring the documents into compliance with changes in law or trends in the industry.

Our dedication to efficient and cost-conscious practice of law, in conjunction with innovative and flexible compensation terms, enable us to help real estate executives effectively plan and maintain their budgets without surprise.

We have the resources and bandwidth to address legal issues which may occur in the everyday management and operation of the business.
Our Real Estate Development, Sales & Leasing Industry Attorneys cover all aspects of a company's legal needs, with specialty service offerings centered around:
Land Use
Environmental Law (Review and Mitigation)
Title Defect Analysis and Resolution
Real Estate Litigation
Commercial Leasing
Commercial Evictions
Real Estate Development Permitting
Riparian Rights and Waterfront Development
Commercial Real Estate Transactions
Coastal Permitting & Compliance
Commercial Property Receivership
More than just Real Estate Development, Sales & Leasing Law specialists, Jimerson Birr has a team of attorneys with experience and expertise in every legal issue you may encounter, including: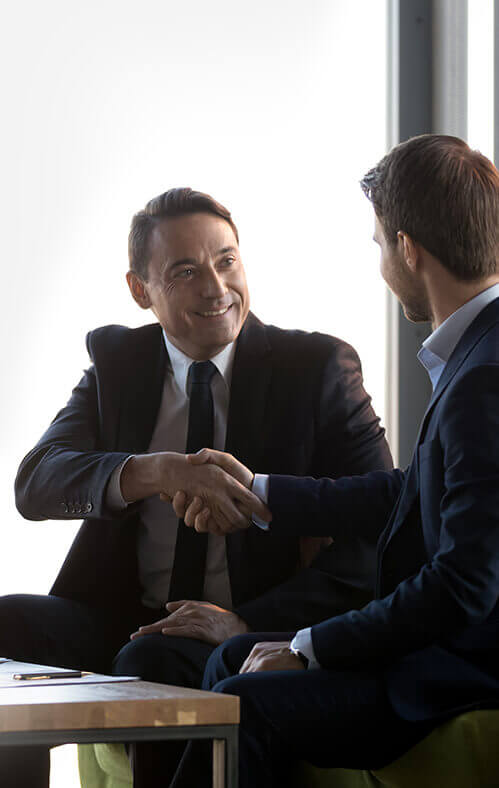 We live by our 7 Superior Service Commitments
Conferring Client-Defined Value
Efficient and Cost-Effective
Accessibility
Delivering an Experience While Delivering Results
Meaningful and Enduring Partnership
Exceptional Communication Based Upon Listening
Accountability to Goals
Learn more
Attorneys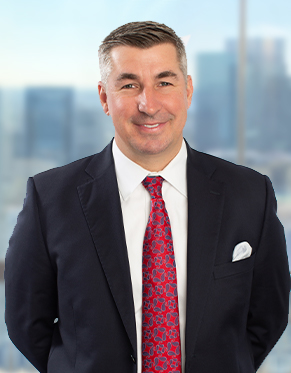 Charles B. Jimerson
James O. Birr, III
Austin B. Calhoun
A. Hunter Faulkner
Austin T. Hamilton
C. Ryan Maloney
Natasha V. Fisher
Gregory J. Lesak, Jr.
Joseph R. Luna
Theresa C. Pontieri
Deborah L. Ruiz
Maxwell A. Salain
News