Economic Development and Government Incentives
Economic development and related government incentives, if used prudently, can be an effective tool for local and state policymakers to use in stimulating local economies. Jimerson Birr's lawyers can assist clients in pursuing, applying for, negotiating, financing, documenting and garnering compliance with economic development initiatives crafted by government to target, attract or retain businesses. Jimerson Birr's lawyers are well-positioned to provide counsel in every facet of the repositioning or relocating process, including business structuring, real estate procurement, development and utilization, environmental and land use compliance and permitting, funding and taxation, intellectual property, employment matters, and other local and state regulatory issues. We advise our clients to get us involved in seeking incentives as early as possible, so that we can assist to prepare incentive estimates, negotiate with government representatives, and draft incentive agreements to memorialize negotiations.  Our professionals develop relationships with and advocate to local and state officials, governmental agencies, and development directors to advance the incentive packages of our clients.
Economic development incentives are often overlooked sources of financing, which can provide business owners the capital they need to begin a project. Economic development incentives include grants, tax credits, refunds, and low-interest loans. Utilizing these incentives can often solve financing obstacles or increase returns on investment. Unfortunately, the government does not just cut checks for projects which qualify. Only business owners who know what they qualify for, and who to ask, can utilize economic development incentives. Knowledge is key.
Jimerson Birr Economic Development Services
Our firm is one of the leading commercial real estate and business legal practices in Florida. By combining tax, public finance, real estate, and business legal expertise with our extensive contact network, our attorneys utilize economic development incentives to create value for our clients. Our economic development attorneys have extensive experience representing clients across a variety of different industries and understand the nuances associated with every business and each project. When engaged, we will work with our client's relocation or real estate selection committee to identify and implement the economic development and government incentives, as well as address any real estate, tax, governmental, land use planning, environmental, construction, employment or operational aspects of the project. Economic Development incentives used to assist clients often include:
Grants
High-Impact Performance Incentive Grants HIPI (Enterprise Florida)

Quick Action Closing Fund

Regional Rural Development Grant Program

Rural Community Development Revolving Loan Fund

Rural Infrastructure Fund Program

Florida Job Growth Grant Fund

Community Development Block Grant (CDBG)
Refunds
Brownfield Redevelopment Bonus Refunds

Qualified Target Industry Tax Refund (QTI)
Credits:
Capital Investment Tax Credit (CITC)

Low-Income Housing Tax Credit

New Markets Tax Credit

Research and Development Tax Credit

Rural Job Tax Credit Program

Urban High-Crime Tax Credit Program

 

Low-Income Housing Tax Credit

Rehabilitation Tax Credit
Public Financing
Our firm offers the following economic development services to our clients:
Identifying which state, local, and federal economic development incentives are available for clients

Designing an optimal financing strategy for clients, which utilizes tax-exempt financing and economic development incentives

Assistance with obtaining grants, credits, refunds, and public financing

Preparation and filing for all relevant applications

Identifying potential tax credits and refunds which may be available

Negotiating with state, local, and federal authorities to secure approvals

Selecting and acquiring land and physical plans, build-to-suit leases, sale-leaseback transactions, and operating leases

Coordinating all aspects of permitting, land use and zoning, including representation during administrative proceedings

Guidance on additional economic development incentives which become available during your project

Facilitating partnership with government developers at the state, county, and municipal levels, including economic and community development groups, chambers of commerce, industrial development boards, power companies, and utility providers

Drafting state and federal legislation in support of establishing new economic development incentive legislation

Garnering compliance with incentive requirements, or negotiating amendments to agreements caused by market-based forces
Jimerson Birr is a premier law firm with a market-leading practice tailored to the nuances of the industries we serve. Our teams have a global perspective and strong Florida roots. Our clients look to us to bring a distinctively high degree of quality, passion and creativity to resolve their economic development and government incentives challenges effectively and cost efficiently.
We're honored to work with some of the world's most accomplished organizations and the leaders who drive them. We know that on any given day our clients are confronting competition, corporate advancement, risk management, innovation, resource allocation, efficiency stewardship, and talent oversight problems; and some days all the above. When our clients place economic development and government incentives challenges with us, they enlist sets of broad shoulders that carry their burdens for them so that they no longer feel their weight. This deep business partnership will give us both an opportunity to be at our best.
We draw on the strength of our character and talents to deliver the best of our firm to every client through true collaboration. We don't confuse effort with results, and we focus on the immutable, allied goals at all times. Partnership with Jimerson Birr means that you are not looking in any direction but ahead.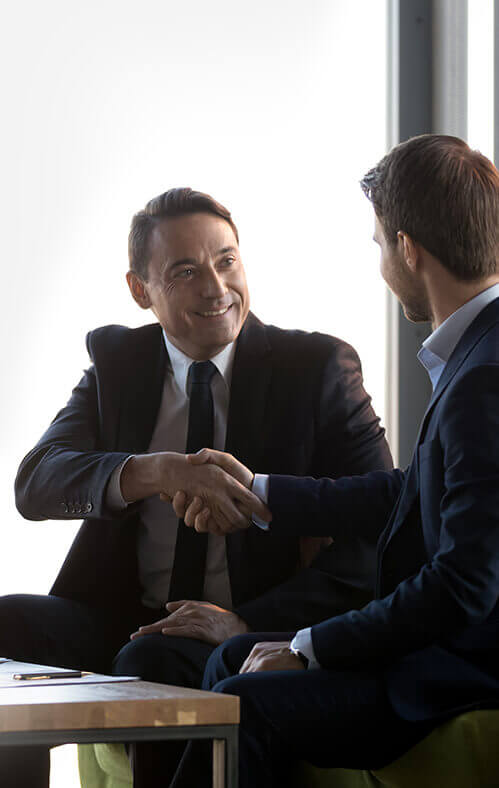 We live by our 7 Superior Service Commitments
Conferring Client-Defined Value
Efficient and Cost-Effective
Accessibility
Delivering an Experience While Delivering Results
Meaningful and Enduring Partnership
Exceptional Communication Based Upon Listening
Accountability to Goals
Learn more
Attorneys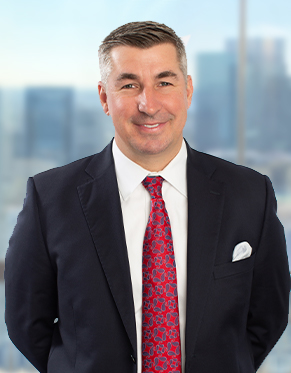 Charles B. Jimerson
A. Hunter Faulkner
Joseph R. Luna