Environmental Law: Due Diligence, Permitting, Mitigation, and Compliance
 Are environmental obstacles holding up your redevelopment? Whether you are building a multi-million-dollar commercial office building or a home for your family, every buyer has a dream for future additions to a site. Unfortunately, many times these grand plans will be decided not by your vision, but rather by a local, state, or federal administrative proceeding. Nothing can thwart a project quite like an immovable wetland that houses a rare species of microalgae.  
Environmental law issues can be broken down into four main subcategories: due diligence, permitting, mitigation, and compliance. Due diligence on the potential environmental legal risks, hidden environmental liabilities, site conditions, environmental contamination, and permitting requirements are necessary for businesses and developers who wish to avoid costly mistakes. In Florida, compliance issues are bound to arise in environmental law because Florida is renowned for its lush plant life, freshwater marshes, and pristine coastlines. Florida has enacted numerous state and local laws to protect its natural resources to limit certain activities in specific areas. Compliance with Federal environmental laws such as the Comprehensive Environmental Response, Compensation, and Liability Act (CERCLA), Clean Air Act, Clean Water Act, and Resource Conservation and Recovery Act (RCRA), must also be considered to avoid costly fines and penalties. Environmental law compliance is essential to the viability of your business. The consequences of overlooking environmental regulations can be severe.
Obtaining environmental permits for projects is perhaps the most complex area of environmental law. After discovering all potential environmental legal issues, obtaining special environmental permits will often be necessary before beginning construction or business operations. Frequently, acquiring a permit requires public notice and comment, so local opposition to the project can occur, and experts can testify before the administrative board decides upon your fate. Thus, knowledge of the administrative procedures coupled with strong litigation experience is usually required to receive approvals. Additionally, leveraging relationships with key decision makers is often quite beneficial. 
Mitigation strategies will also help increase the likelihood of successfully obtaining an environmental permit. Generally, Florida law allows for off-site mitigation and the purchase of credits from mitigation banks to offset the adverse effects caused by construction projects or business operations that affect coastlines, air quality, surface waters, and wetlands. A deep understanding of mitigation alternatives that can offset environmental impacts will always help bolster an argument for approval before any administrative body. 
Upon obtaining an environmental permit, the final aspect of environmental law, compliance, must be keenly examined. For many permits, such as for air or wastewater, there will be compliance testing that must occur on a daily, weekly, monthly, or annual basis, and recordkeeping activities indicating compliance or noncompliance. While it is fundamental to understand the compliance requirements for each permit, or how to test and report results, it is often left to the permit holder to figure it all out themselves. Unfortunately, failing to comply with the terms of a permit can result in fines, modification, and revocation. Thus, it is critical for permit holders to develop policies to ensure that compliance testing occurs, and to create plans for compliance reporting.
Jimerson Birr advises our clients on a wide range of matters arising from environmental legal and regulatory issues. Our clients include real estate developers and businesses that are faced with potential environmental obstacles. Our attorneys combine their environmental law expertise with extensive business and real estate knowledge to represent clients on matters related to due diligence, permitting, mitigation, and compliance. Our attorneys are adept at analyzing our client's project to uncover any potential environmental risks or problems that may arise, and identify any special environmental permits which may be needed prior to beginning construction or operations. When clients request our firm perform due diligence before property acquisitions, our attorneys are often able to obtain purchase price reductions based upon the potential environmental issues they discover.
For clients who require representation during permitting matters, our attorneys guide our clients through the application process, develop mitigation strategies, and represent our clients during their formal administrative proceedings. Jimerson Birr attorneys understand the elements unique to each permit and help our clients put together permit applications that successfully meet all requirements. Our attorneys then advise clients on possible cost-effective mitigation alternatives available to minimize environmental impacts from the project and increase chances for approval. Should a matter require formal representation during an administrative proceeding, our litigation experience and understanding of the procedural nuances associated with each agency, board, or governing body ensures that our clients receive courtroom-like advocacy during their hearing. Our attorneys also utilize our firm's longstanding relationships with key state, local, and federal decision-makers to maximize the chances of approval for our clients.
For clients who have received an environmental permit, our firm advises clients on matters related to compliance and reporting. Jimerson Birr attorneys have advised clients across various industries and appreciate the intricacies associated with each permit. Our attorneys work with our clients to analyze their businesses and develop plans to test compliance and create schedules that identify relevant testing and reporting dates.
Jimerson Birr offers the following environmental related services to our clients including:
Jimerson Birr is a premier law firm with a market-leading environmental law practice that is tailored to the nuances of the industries we serve. Our teams have a global perspective and strong Florida roots. Our clients look to us to bring a distinctively high degree of quality, passion and creativity to resolve environmental law challenges effectively and cost efficiently.
We're honored to work with some of the world's most accomplished organizations and the leaders who drive them. We know that on any given day our clients are confronting competition, corporate advancement, risk management, process and product innovation, resource allocation, efficiency stewardship and talent oversight problems; some days all the above. When our clients place environmental legal matters with us, they enlist sets of broad shoulders that carry their burdens for them so that they no longer feel their weight. This deep business partnership will give us both an opportunity to be at our best.
We draw on the strength of our character and talents to deliver the best of our firm to every client through true collaboration. We don't confuse effort with results, and we focus on the immutable, allied goals at all times. Partnership with Jimerson Birr on environmental legal matters means that you are not looking in any direction but ahead.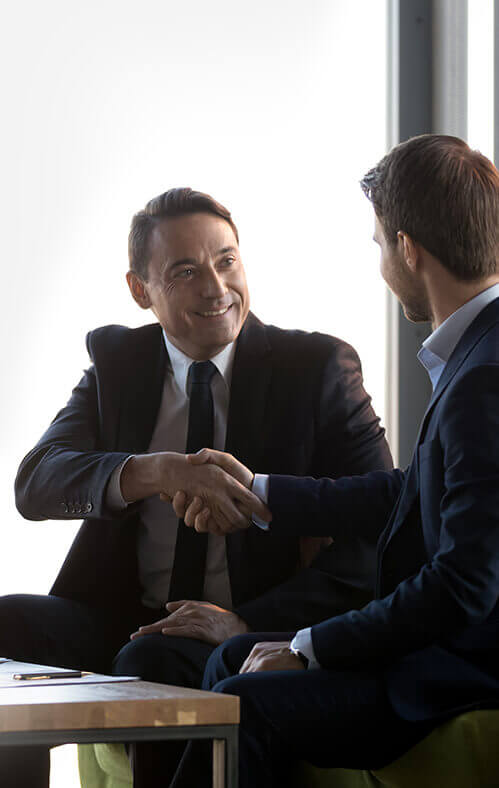 We live by our 7 Superior Service Commitments
Conferring Client-Defined Value
Efficient and Cost-Effective
Accessibility
Delivering an Experience While Delivering Results
Meaningful and Enduring Partnership
Exceptional Communication Based Upon Listening
Accountability to Goals
Learn more
Attorneys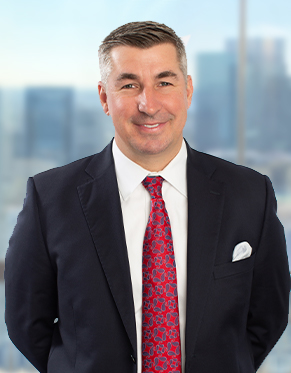 Charles B. Jimerson
Austin B. Calhoun
A. Hunter Faulkner
News