---
Florida Construction Lien Law Executive Summary
The Construction Lien Law, formerly known as the Mechanic's Lien Law, has served as a source of confusion to owners, contractors, suppliers and materialman that seek to enforce its provisions. As outlined in Chapter 713, Florida Statutes, the Construction Lien Law established the ground rules for enforcing a construction lien on real property. The lien law authorizes those that furnish labor and material to improve real property as well as those that perform professional services, such as architects, landscape architects, engineers, interior designers, land surveyors and mappers to file a lien as security for payment. By following the Construction Lien Law, owners also benefit by being assured that the total payments made to the general contractor will not exceed the original price.Florida's Construction Lien Law creates a system of notices which, if used properly, provide a balance of protections for owners, contractors, subcontractors, sub-subcontractors and material suppliers. The statutory scheme is substantially affected by the relationship of contractual privity between various parties in the "chain of contracts." The Construction Lien Law is strictly construed by the Florida courts, requiring careful compliance with the statutory time periods and other requirements governing service of all required notices of Chapter 713, Florida Statutes. If potential lienors violate a provision of Fla. Stat.§ 713 or miss a deadline, in most circumstances, they will forfeit their lien rights.Generally, an owner's only responsibilities are to file and post a Notice of Commencement on the jobsite before an improvement is commenced and to make proper payments. The Notice of Commencement contains all the information necessary for potential lienors to file and perfect a construction lien. To make a proper payment, an owner should require that the contractor provide the owner with waivers from each subcontractor working on the job prior to each payment draw. This will ensure that each subcontractor has been paid for their work before the contractor is paid.
To obtain a lien, a lienor not in privity with the owner must file a Notice to Owner upon first furnishing services or materials, or within 45 days thereafter. Both non-privity lienors and lienors in privity must also record a Claim of Lien within 90 days after final furnishing and must serve a copy of the Claim of Lien on the owner 15 days after filing. Finally, the lienor must initiate a proceeding to enforce the lien within one year of filing the claim of lien, or else the lien is extinguished.
An owner may shorten the period for filing an action to enforce the lien in three ways. The owner may file a Notice of Contest of Lien, which shortens the deadline to foreclose to 60 days. The owner may also file a Complaint to show cause. This action requires the lienor to come before the court within 20 days to show proof of the lien, or else the lien is extinguished. Lastly, an owner may also try to extinguish a lien by serving upon the lienor a Demand for Sworn Statement of Account. This demand requires the lienor to respond within 30 days, under oath, with a statement containing the services provided by the lienor and the compensation owed for those services.
The following table is a quick reference chart to the deadlines for both an owner and a potential lienor.
Construction Lien Deadlines
| | |
| --- | --- |
| Filing | Deadline |
| NOTICE OF COMMENCEMENTFla. Stat. §713.13 | Recorded and posted within 90 days before commencing improvement. Valid for time specified in Notice. If no time specified, valid for 1 year. |
| NOTICE TO OWNERFla. Stat. §713.06 | Served on Owner before or within 45 days after first furnishing. Must be served before final payment to contractor. |
| CLAIM OF LIENFla. Stat. §713.08 | Recorded within 90 days of last furnishing. Served on Owner within 15 days of recording. |
| FORECLOSUREFla. Stat. §713.22 | Must be filed within 1 year of lien recording unless deadline shortened by owner furnishing Notice of Contest of Lien or Complaint to Show Cause. |
| NOTICE OF CONTEST OF LIENFla. Stat. §713.22 | When recorded by Owner, shortens deadline to foreclose to 60 days; owner may record any time after lien recording. |
| COMPLAINT TO SHOW CAUSEFla. Stat. §713.21 | Once initiated by Owner, lienor has 20 days to demonstrate to court why lien should not be terminated. |
| OWNERS DEMAND FOR SWORN STATEMENT OF ACCOUNTFla. Stat. §713.16 | Once served upon lienor by owner, lienor has 30 days to respond, under oath, with a written statement of the work completed by and the amount due to the lienor. Failure torespond terminates lien rights. |
| LIENORS DEMAND FOR SWORN STATEMENT OF ACCOUNTFla. Stat. §713.16 | Once served upon owner by lienor, owner has 30 days to respond, under oath, with a written statement of all direct contracts, all amounts paid by the owner and the cost of completion if construction has ceased. Failure to respond forfeits owner's right to attorney's fees under § 713.29. |
| REQUEST FOR LIST OF SUBCONTRACTORS AND SUPPLIERSFla. Stat. §713.16 | Once delivered to contractor by owner through registered or certified mail, contractor has 10 days to respond with list of subcontractors and suppliers that worked on the improvement. Failure to respond terminates contractor's lien rights to the extent the owner was prejudiced thereby. |
Q: What Florida statutes generally cover Florida construction lien law and how are they construed?
A: Chapter 713, Part I, Florida Statutes. Because a construction lien is a creature of statute, Florida case law holds that those seeking its benefit must strictly comply with the requirements of construction lien law or else forfeit their rights to claim a lien. However, compliance in most circumstances may often be very difficult since Florida's construction lien law has long been recognized as one of the most complicated and confusing of all Florida statutes.
Q: What is a construction lien?
A: A lien is a vehicle for a statutorily specified claimant who has furnished labor, materials or services to a private project to hold security in the improved property and ultimately get paid. Under Chapter 713, Florida Statutes, liens are affidavits prepared under oath by the lienor stating that the lienor has provided labor, material, supplies or services to improve real property and has not been paid the amount stated therein.
A: The items that are considered lienable are set forth by lien statutes in Fla. Stat. §713.01. These items include items used for the "improvement" of real property. "Improve" means build, erect, place, make, alter, remove, repair, or demolish any improvement over, upon, connected with, or beneath the surface of real property, or excavate any land, or furnish materials for any of these purposes, or perform any labor or services upon the improvements, including the furnishing of carpet or rugs or appliances that are permanently affixed to the real property and final construction cleanup to prepare a structure for occupancy; or perform any labor or services or furnish any materials in grading, seeding, sodding, or planting for landscaping purposes, including the furnishing of trees, shrubs, bushes, or plants that are planted on the real property, or in equipping any improvement with fixtures or permanent apparatus or provide any solid-waste collection or disposal on the site of the improvement. "Improvement" means any building, structure, construction, demolition, excavation, solid-waste removal, landscaping, or any part thereof existing, built, erected, placed, made, or done on land or other real property for its permanent benefit. Furnished materials, including materials incorporated into improvements, specially fabricated products, extras or change orders, and contract modifications are also lienable. Punch list and warranty work is not. Lien claimants must improve the real property in such a way as to result in a "permanent benefit" to the land.
Q: What property can be liened?
A: Liens can only attach to private projects on real property. "Real property" means the land that is improved and the improvements thereon, including fixtures, except any such property owned by the state or any county, municipality, school board, or governmental agency, commission, or political subdivision. Federal, state, county and municipal property is exempt from the operation of the Construction Lien Law.
Q: What avenue for recovery exists for projects on public property?
A: The exemption of public property arises from the alternative remedy of recovery provided by Fla. Stat. §255.05. This statute, in most instances, requires the general contractor on a public project to provide a payment bond, which serves as a substitute for a construction lien and is the protection upon which claimants may rely for payment.
Q: What must a material supplier be able to prove in order to claim a lien?
A: Aside from the common elements required of all lien claimants, material suppliers must prove actual incorporation of materials into the real property on which the claim is made. This is often difficult to verify, as suppliers rarely have employees on construction projects verifying actual use of materials provided. As a result, Florida law provides that after evidence is presented which establishes materials were delivered to a job site, it is presumed they were incorporated into the real property. Delivery tickets often suffice to meet this burden of proof. If materials are sold over the counter, specific information should be obtained from the customer confirming which project the materials are intended for. This information will further be helpful in completing a Notice to Owner. There are certain limited exceptions to incorporation requirement that are carved out by statute and case law.
Q: Does a project actually have to commence and real property have to be improved in order for professional service providers to have lien claims?
A:  Regardless of whether the real property is improved, the professional service providers (architects, engineers, interior designers, land surveyors, landscape architects) if they have a direct contract with the owner and are properly licensed, are entitled to a construction lien on the real property for the amount due to them for their professional services.
Q:  Can lienors lien for improvements on leased property?
A: Frequently, contractors that perform "tenant improvements" may lien property to the extent of the landlord's interest. However, the landlord may exempt his property interest from liens if the lease entered into between the landlord and tenant prohibits such liability. In accordance with Fla. Stat. §713.10 the exemption must be evidenced, by recording the lease, or a short form of the lease, in the public records of the county where the property is located. If the landlord avails itself of these provisions, a lienor's Claim of Lien will only attach to the leasehold interest of the lessee. Accordingly, contractors performing tenant improvements should first ascertain whether such an exemption has been recorded by the landlord.
Q: What are the critical pre-lien notices required under Florida Construction Lien Law?
A: The Notice of Commencement and Notice to Owner/Contractor
Q: What are the basics and functionality of the Notice of Commencement?
A: As set forth in Fla. Stat. §713.13, the first notice required by the Florida Lien Law is a Notice of Commencement. This statutory form notice is intended to be an easily accessible public record giving notice of the commencement of the construction project. It also contains a brief description of the project, a legal description of the property, and all of the information needed by other parties involved in the construction project (names and addresses of the owner, the contractor, the lender, a surety if the project is bonded, and any other person who should be served). The owner has primary responsibility for preparation of the Notice of Commencement and recording it in the public records of the county where the real property is located as well as posting a certified copy of the Notice on the site of improvement. If a lender is involved, the lender has a responsibility to the owner to insure that a Notice of Commencement is prepared and recorded prior to commencement of construction.
When an owner fails to file a Notice of Commencement, it creates several different problems for subcontractors and the owner. A subcontractor needs the Notice of Commencement for two reasons. The first is to provide the address of the owner for the subcontractor to send the Notice to Owner. The second reason is that the Notice of Commencement creates the date at which the lien attaches. If the owner fails to record a Notice of Commencement, then the lien attaches at the time the subcontractor files the lien. If there are multiple liens, then the priority is determined at the time the lien is recorded. Any conveyance, encumbrance or demand recorded prior to the time the notice is recorded has priority over any liens filed after recording. In addition to providing important project information, if a properly recorded Notice of Commencement exists for a project, all liens recorded against that project relate back to the date on which the Notice of Commencement was recorded and are, therefore, equal in priority.
If the homeowner fails to record a Notice of Commencement or makes payments after the expiration of the Notice of Commencement, then all payments made to the contractor would be deemed an improper payment and the homeowner could end up paying twice for the same work, once to the contractor and once again to the subcontractors.
Another issue with the Notice of Commencement is that many homeowners are filing the Notice of Commencement prior to their lender recording the mortgage. This results in the construction liens taking priority over the mortgage. The reason that many homeowners file the Notice of Commencement prior to finalizing their mortgage is that contractors mistakenly believe that the Notice of Commencement is required in order to receive a building permit. The reason that contractors think that the Notice of Commencement is required is because many county and city building officials include the Notice of Commencement on their building permit checklist. Past research has yielded that several building officials indicated that the filing of a Notice of Commencement at the same time as the application for a building permit is filed streamlines the process. They indicated that if a building inspector inspects a job site and a Notice of Commencement has not been filed, then the inspection is not approved and construction is delayed. If the Notice of Commencement has been filed with the building official, then the first inspection goes much more smoothly. If the Notice of Commencement is filed before the lender records the mortgage, then the lender or homeowner will have to go through the expense of filing a Notice of Termination, obtaining waivers or release of liens from all subcontractors, and re-filing the Notice of Commencement after the lender has recorded the mortgage. This can lead to extra expenses for the lender and the homeowner.
The Notice of Commencement provides all necessary information for those who furnish labor and materials to send a Notice to Owner. By recording a Notice of Commencement, the owner can require the general contractor to supply releases of lien from all persons that have served a Notice to Owner. Construction must be commenced within ninety (90) days from the date that the Notice of Commencement had been recorded. The Notice of Commencement is effective for one (1) year after it is recorded unless otherwise provided in the Notice. The form for the NOC is provided in Fla. Stat. § 713.13(1)(d).
Previously recorded Notices of Commencement which have not expired or have been terminated may be amended to extend the effective period. A Notice of Commencement may be terminated by executing, swearing to, and recording a notice of termination according to the requirements of Fla. Stat. §713.132. The construction must be completed or ceased before termination and all lienors must be paid in full or pro rata. Notices of termination are not effective unless they have been served on the contractor and each lienor who has served a notice to owner.
Q: What should I do if I am a lienor and have received a Notice of Termination?
A: If you are a lienor on a project who is still owed money and receive a notice of termination, you should immediately record your claim of lien. Otherwise, the notice of termination becomes effective to terminate the notice of commencement and your lien will not relate back to the date of recordation of the notice of commencement. Even if the lien is recorded within 90 days of the lienors final furnishing of labor, services and materials to the project, it will not have priority over interests acquired in the property prior to the construction lien being recorded after the notice of commencement is terminated.
Q: Where are Notices of Commencement located?
A: Lienors can obtain copies of recorded notices of commencement from the county public records where the real property is located. Otherwise, the lienor may inquire to the building department for that county, job site bulletin boards or through Notice to Owner services.
Q: How may lienors obtain information on the project when a Notice of Commencement is not recorded?
A: In the rare instance where an owner or lender has failed to record a notice of commencement, the lienor is entitled to rely on the information contained in the building permit application to serve his or her statutory notice to owner. Ownership and property description are required on building permit applications.
Q: What are the basics and functionality of a Notice to Owner?
A: Section 713.06 of Florida's Lien Law provides a statutory form for a Notice to Owner. Any lienor who is not "in privity" with the owner must serve a Notice to Owner in order to have lien rights on a particular project. This document advises the owner as to the identity of all persons that have furnished labor and material to improve his property. The owner can protect himself from paying twice for improvements to his property by requiring a contractor to furnish releases of lien from all persons that served Notices to Owner or alternatively, by requiring the general contractor to submit a partial payment affidavit. A partial payment affidavit will certify to the owner that all potential lienors have been paid to the extent payments have been made by the owner to the contractor.
A Notice to Owner must be served on the owner (or others set forth in Fla. Stat. §713.06 as required) within forty-five (45) days from the date that the lienor first furnished labor and/or materials to the project and prior to the contractor presenting the owner with a contractor's final payment affidavit and the owner disbursing final payment. Failure to provide a Notice to Owner will preclude that particular lienor from placing a lien on the owner's property. If a Notice to Owner has not been furnished or if it was filed in excess of forty-five (45) days from the date a lienor first furnished labor and material to the project, then the Claim of Lien may be subject to attack. As a practice tip, the Notice to Owner should be served on anyone in your contract chain you did not contract with.
Under Fla. Stat. §713.06(2)(d), a Notice to Owner may be served on a lender if designated in the Notice of Commencement as a person to receive the Notice to Owner. After receiving a Notice to Owner, the lender is required to make proper payments. If the lender fails to do so, it is liable to the owner for "all damages sustained by the owner as a result of that failure."
Q: Who must receive the Notice to Owner?
A: The Notice to Owner must be sent to the owner. If there are two or more owners, a claimant should serve all owners, although Fla. Stat. §713.18 provides that if the real property is owned by more than one person or a partnership, a lienor may serve any notices or other papers under this part on any one of such owners or partners, and such notice is deemed notice to all owners and partners. Additionally, copies of the Notice to Owner should be sent to everyone superior to the claimant up the construction chain, except the party with whom the claimant has a contract. For example: a materialman who has a contract with a subcontractor is required to serve a copy of the notice to owner upon the contractor (but not the subcontractor), and a materialman who has a contract with a sub-subcontractor must serve a copy of the Notice to Owner upon the contractor and should serve a copy of the Notice to Owner on the subcontractor, if the materialman knows the name and address of the subcontractor (but not the sub-subcontractor).
A: The Florida Construction Lien Law is specific as to the methods allowed for service. Although, the personal delivery with a signed receipt or proof of delivery is allowed, the most common method of service remains service by certified mail, return receipt requested. During the past decade, the law has been amended to allow service by facsimile in those instances where the party to be served has included a fax number in the Notice of Commencement. Actual delivery, such as hand-delivery or overnight delivery is also permitted, but unlike certified mail which can be accepted by any person at the appropriate address, actual delivery must be made directly to the person to be served. Fla. Stat. §713.18 also provides that notices that are sent by certified mail are considered received if returned for any reason that is not the fault of the sender. In other words, if the sender mails the notice to the correct name and address listed in the Notice of Commencement (or building permit application) and attaches the proper postage, but the notice is returned "unclaimed," "refused," "moved, unforwardable" "addressee unknown," "no such address," or for any other reason not caused by the sender's own error, it is considered served on the date of the postmark. Posting a notice on the construction site is also allowed, but this is a last resort if no other means of service is possible. If the last day for service is a Saturday, Sunday or a legal holiday, the time period is extended to the next business day.
It is also important to know that with respect to service of Notices under Florida Construction Lien law, the terms "service" or "served" is interpreted to mean the Notice is received within the time frame mandated and not mailed before the expiration of the time deadline. Because there is an exception for valid service of NTO's upon mailing if mailed within 40 days of furnishing, it is advisable to always mail on or before day 40 and comply with Fla. Stat. §713.18 requirements. Prudent subs actually serve NTO's on or before the first date work commences.
Q: When is a Notice to Owner not required?
A: (1) When you are in direct contractual privity with the Owner; (2) On government jobs; (3) When there is common identity between the Owner and your customer, the general contractor; (4) When you are doing underground work for a subdivision, or are a supplier or subcontractor to such a contractor; and (5) When your customer is the Owner's agent (Ex., a construction manager).
Q:  What are the obligations and liabilities of lenders receiving Notices to Owner?
A: Lenders have a duty to exercise reasonable care to see that payments to contractors are made in compliance with the construction lien law when the lender is given sole authority on behalf of the owner to make such payments. Thus, a lender who is served with a notice to owner is required to make proper payments when it disburses construction funds for an owner (when lender pays contractors or other lienors directly) to the extent that the lender has received copies of Notices to Owner. In the event the lender does not make proper payments, it may be liable to the owner. It should be noted that the lien statutes do not prohibit a lender from disbursing construction funds at any time to the owner, in which event the lender has no obligation to make proper payments.
Fla. Stat. §713.3471 expanded the liability of lenders to protect contractors in very limited circumstances, such as when a lender on a construction project terminates draws on a construction loan, the lender must serve a written notice to the contractor and anyone who has provided the lender with a Notice to Owner within five (5) business days indicating that no future draws will be funded. If the lender fails to timely give the required notice of draw termination, the lender shall be responsible for all labor and materials plus 15% overhead and profit after the date the notice should have been given to the extent of the undisbursed funds remaining in the loan. However, if the lender intended to defraud the suppliers of labor or materials, the recovery is not limited by the amount of undisbursed funds.
Further, prior to a lender disbursing funds to an owner which were previously allocated to actual construction costs for any other purpose such as marketing, a written notice of the reallocation of funds must be given to the contractor and anyone who has served a Notice to Owner. If the lender fails to timely give the required notice of fund reallocation, the lender shall be responsible for all labor and materials plus 15% overhead and profit or the value of the disbursements, whichever is less. However, the reallocation of funds provision does not apply to residential projects of four units or less and does not apply to loans of less than $1 million.
Q: Describe the who, what, when, where and how of recording and serving the lien.
A: Who (who is entitled to lien rights?)- A lienor who either has contractual privity with the owner or who has preserved its lien rights by properly serving a Notice to Owner can record a Claim of Lien.  Under Fla. Stat. §713.01, Florida law provides lien rights for architects, landscape architects, interior designers, engineers, mappers, land surveyors, laborers, contractors, subcontractors, sub-subcontractors, and material suppliers who are furnishing materials directly to an owner or to one of these other lienors. The following have no lien rights under Florida construction law:
Florida law does not allow a sub-sub-subcontractor or material supplier to a material supplier to have lien rights. If you are supplying materials to another material supplier, you may want to consider procuring an assignment of the primary supplier's lien rights.
Unlicensed contractors. Fla. Stat. §713.02
Corporations not licensed to perform architectural or engineering services are not entitled to lien for architectural or engineering services provided by it.
A materialman's fabricator. Fla. Stat. §713.02
A sale of goods not designed for any site but simply for the customer's shelf. Fla. Stat. §713.01(19).
Persons working on governmental property. Fla. Stat. §713.01 (26)
Persons working on jobs that are properly bonded under Fla. Stat. §713.23.
Persons not in privity with the Owner when the Owner's contract for improvements is less than $2,500. Fla. Stat. §713.02 (5).
What (what information must be included in the lien?)- To perfect a lien on an owner's property, every lienor must record a Claim of Lien in the form outlined in Fla. Stat. §713.08(3), including the warning language outlined therein. A Claim of Lien must be signed and sworn to or affirmed by the lienor or his or her agent acquainted with the facts. A valid Claim of Lien must include the name and address of the lienor, name of contracting parties, the labor, services or materials furnished to the property, the contract price, a description of the property, name of the Owner, date the lienor commenced improvements, date the lienor last furnished labor, materials or services, amount remaining unpaid and date and method of service of NTO if applicable.  The law provides penalties for filing a false, fraudulent or exaggerated Claim of Lien. The amount of the lien should only be the money owed on the contract, together with extras and contractual finance charges. Courts award attorneys' fees and costs to prevailing parties. Damages for lost profit and delay cannot be included in the lien amount.
Construction liens must be made under oath. Therefore, it is important to verify the accuracy of the information and financials in the Claim of Lien. It is critical for lienors to keep accurate dates and proper records on all projects. Willfully filing a false construction lien amounts to perjury and is punishable as a criminal offense. However, the omission of any details or minor errors in a lien does not prevent its enforcement against a party that has not been adversely affected.
When (when must lien be recorded?)- The Claim of Lien may be recorded at any time during the progress of the work, but must be recorded no later than ninety (90) days from the date the lienor last furnished labor, services or materials to the project. It is significant to note that returning to a project to perform inconsequential work, such as minor punchlist type repairs or warranty work, may not extend the ninety (90) days from the last date that meaningful work was performed. As a matter of prudence, I always advise my clients to file their liens on the 60th day if unpaid as a matter of company policy. Claims of Lien may be amended at any time during the period for recording the lien if there is no detriment to the party relying upon the lien in good faith. Even if the time for amending an initial claim of lien has expired, a lien containing a minor error or omission still may be enforceable so long as the owner or other person challenging the lien is unable to persuade the court that they have suffered damages or have been prejudiced by the error or omission. If a claimant fails to timely record his or her construction lien and loses lien rights, then the lienor may still be able to recover by suing for an equitable lien or by suing on the contract.
Where (where do you record the lien?)- A Claim of Lien must be recorded in the public records of the county where the property is located.
How (how do you record and serve the lien?)- After recording the Claim of Lien in the public records through the Clerk of the Court, the Claim of Lien must also be served on the owner or other persons listed in the Notice of Commencement within 15 days of its recording. Serve in the methods set forth above (preferably certified mail, return receipt requested). Failure to serve the Claim of Lien on the owner makes the lien voidable "to the extent that the delay is shown to have been prejudicial to any person entitled to rely on the service." Though the statute only requires service on the owner, it is advisable to serve it on everyone in your contract chain.
Q: Can subcontractors or suppliers who contract with unlicensed contractors maintain lien and bond claims?
A: Yes.
Q:  Can you lien for rented and leased equipment?
A: Equipment owners have lien rights in Florida just like any other type of supplier. In order to avoid disputes over the time period for recording a Claim of Lien for rental equipment, Florida law specifically states that the Claim of Lien may be recorded "within 90 days after the date that the rental equipment was last on the job site available for use."
Q: What are the significant deadlines after the Lien is recorded to be aware of?
A: A copy of the Claim of Lien must be served on the owner within fifteen (15) days from the date it is recorded. Thereafter, a lienor must file a lawsuit to foreclose the Claim of Lien within one (1) year from the date it is recorded unless a "Notice of Contest of Lien" is served on the lienor by the owner. A "Notice of Contest" shortens the statute of limitations to sixty (60) days after it is recorded. If a lienor fails to file a lawsuit within one (1) year of filing a Claim of Lien or sixty (60) days from recording a Notice of Contest, the Claim of Lien is subject to dismissal. This is a favorite tactic for Owners looking to dismiss liens filed by uninformed lienors.
Owners may also shorten the 1 year time period by filing a Complaint for an order to show cause in which the clerk of court issues a summons to the lienor to show cause within 20 days why the lien should not be enforced by action or vacated. The lienor seeking to satisfy the order to show cause typically files a lien foreclosure Complaint.
If a lienor is in privity with the Owner, it must deliver a Contractors Final Payment affidavit to the Owner at least 5 days before commencing legal action to foreclose the lien.
Lastly, a lienor can lose its lien rights if, upon written request, it fails to furnish a Sworn Statement of Account requested by the Owner, setting forth the labor and materials furnished and the amounts due and owing, within 30 days.
Q: What is a Contractors Final Payment Affidavit?
A: A Contractors Final Payment Affidavit is a document furnished by the contractor that must state that all lienors under direct contract with the general contractor who have timely served a Notice to Owner on the owner and the contractor have been paid in full or, if otherwise, must show the name of each lienor who has not been paid in full and the amount to or to become due each for labor, services, or materials furnished. Contractors must provide a final payment affidavit at least 5 days before filing suit or he or she is precluded from foreclosing on real property.
In certain instances, and in reliance on the Contractor's Final Payment Affidavit, an owner of the real property improved may disburse monies owed to subcontractors and/or materialmen disclosed in the Contractor's Final Payment Affidavit. An owner may do so only after giving the contractor at least ten (10) days written notice of his or her intention to do so and the amount he or she proposes to pay each of the subcontractors and/or materialmen.
Q: How are liens waived, released and satisfied?
A: The terms waiver and release, when used in connection with construction claims, have been used interchangeably. Technically speaking, a waiver is the giving away of a future right. A release is the giving away of an accrued right. A satisfaction of lien is the term that is generally used to denominate the giving away of an asserted claim after a claim has been recorded.
During the past decade, statutory forms have been added to the laws governing private and public construction projects. Although the law permits a lienor to utilize a different form of their own choosing, it prohibits anyone from forcing a lienor to use a different form. These provisions were enacted in order to protect lienors from waiving rights other than lien and bond rights and to help curtail the widespread use of complex forms that require review by attorneys on a case-by-case basis. The statutes provide separate waiver forms to be used for progress payments and for final payments, for bonded projects and for non-bonded projects. Releases will release lien rights up to a specific sum or all claims for work done through a certain time.
Fla. Stat. §713.20 provides for the waiver or release of a lien by any lienor giving a Notice to Owner and may be requested by the owner prior to making a payment to the contractor. The provision does not allow the lienor to waive the right to payment in advance of doing the work, but nothing prohibits the waiver prior to receiving payment. These waivers must be obtained by the owner prior to each payment to the contractor if the owner has received a Notice to Owner from a subcontractor. If the owner does not request a Waiver or Release of Lien prior to each payment, the payments become improper. If the owner's payments become improper, he or she may become liable to any lienor who has properly served notice and recorded a lien and therefore may end up paying twice for services or materials. Requiring and obtaining a Release of Lien at each payment for every Notice to Owner filed by a subcontractor "closes the loop" and releases the owner from liability for those payments.
Q:  Should I sign a lien release that differs from the statutory forms?
A: Many general contractors and some owners insist that their form be used, despite the language in §713.20 which says that a person may not require any form different from the statutory form. Sneaky contractors often request endorsement of non-statutory forms because they contain unfavorable language not contained in the statutory forms which purport to waive claims other than lien rights, including claims for additional compensation, delay damages and the like. Signing any lien waiver form with extraneous language purporting to waive claims other than lien rights is not encouraged, as it may act as a bar to any future claim for a change order, delay damages or additional compensation based on events happening before the effective date of the lien waiver form. Once endorsed, lien waivers are binding. If a lienor refuses to sign a non-statutory form, the Owner in all likelihood, is prohibited from using proper payment as a defense.
Q: Should I sign a lien waiver that contains a different dollar amount than that actually received?
A: The effective date, NOT the amount, is the critical information on the lien release. A release of lien is not required to recite the amount of money exchanged for the release. Many clients inquire as to the correct dollar amount to insert in the "in consideration of the sum of $________" line on the lien waiver form. The recitation of consideration ($10) does not have the purpose of releasing $10 worth of lien rights, but is only to show that the release is supported by some consideration. Unless the release is drafted to release a specific dollar amount, courts do not care about the amount so long as the release is absolute on its face and releases for work completed through an effective date. Therefore, the critical information in the lien release is the effective date of the release, because that is the date through which lien rights are effectively waived. For materials and labor furnished after the effective date, lien rights remain intact, regardless of amount. Therefore, lienors must determine whether their release is drafted to release rights for a sum certain, or through an effective date, or else they may end up releasing more than is intended. If the sum released is not as large as all sums due through the date released, then the lienor may be giving away more than it should have. Ideally, the date and the amount released are in sync.
Q: What can I do to protect myself from permanently releasing a lien in return for a worthless check?
A: Surprisingly, this issue comes up a lot. Florida courts have held that a returned check for insufficient funds is valid consideration to support a release of lien, despite the money not actually being transferred. A way to protect against this is for the lienor to write on the face of or include in the release or waiver of lien form "this release is conditioned upon payment and clearance of check or draft No. ______ issued on the account of ___ at _____ in the amount of $_____; this Release of Lien is conditioned upon payment of the consideration described above.  It is not effective until said payment is received by lienor in paid funds, otherwise this Release is void" or words of similar effect.
Q:  What do I do if the contractor is requesting a release and I haven't been paid yet?
A: The timing of releases is a significant topic of concern. Florida's construction lien law tends to presume a fiction. The law presumes that a contractor has the funds to pay subcontractors and material suppliers before the contractor is paid by the owner. In practice, this is not always the case. Often, the contractor gathers releases from subcontractors and suppliers in anticipation of payment. If the contractor gives the releases he or she collected to the owner to receive payment and then does not pay the subcontractors, the releases will be valid (so long as the owner does not have knowledge of the nonpayment to the subcontractors).
It is important to inspect the contract or subcontract to be sure that there is no obligation to furnish a release of lien prior to payment. The wording of such a contract should be changed to require release in exchange for payment. The best practice is to give the release only in exchange for, or after, payment. If this does not work for the parties, a conditional release or escrow agreement should be negotiated by the parties.
Q: Do the timelines and enforcement requirements differ for bonded projects?
A: If an owner wants to limit his or her exposure to liens on a private construction project, the owner can request that the contractor obtain a payment bond. The Florida Lien Law contains specific requirements for bonded projects. These requirements are similar, but not identical, to the requirements and time periods for non-bonded projects.
Q: What is a fraudulent lien and what are the penalties for filing one?
A:  A fraudulent lien is a complete defense to a lien foreclosure action. A fraudulent lien arises when a lienor has: (1) willfully exaggerated the amount for which the lien is claimed; (2) included a claim for work not performed or materials not furnished; or (3) asserted a lien for work admittedly not performed, non-lienable items, or compiled a claim of lien with such willful and gross negligence as to amount to a willful exaggeration. Fla. Stat. §713.31.
Fraudulent liens typically involve situations where the completion of the work is disputed. A fraudulent lien can also arise where the lien amount is based upon a disputed method of compensation, or where the lien includes amounts not authorized by contract or change orders. A minor mistake in a lien or a good faith dispute as to the amount due is not considered a willful exaggeration and will not give rise to a fraudulent lien.
A fraudulent lien can also give rise to an affirmative claim for damages against the lienor. A lienor who files a fraudulent lien may be liable for actual damages, including attorney's fees, the amount of any bond premium required to discharge the lien, court costs, and punitive damages not exceeding the difference between the amount claimed by lienor and the amount actually due. Further, in extreme cases, a fraudulent lienor may be subject to criminal and administrative penalties.
Q: How are unlicensed contractors treated under Florida Lien law?
A: The Construction Lien Law only permits a licensed contractor, subcontractor or sub-subcontractor to lien property. Upon receipt of a Claim of Lien, the owner should ascertain whether the lienor was properly licensed to perform work. Confirmation can be acquired by contacting the appropriate licensing authority, such as the Florida Construction Industry Licensing Board. If not licensed, the lien can be declared invalid and unenforceable.
Q: What disciplinary actions and criminal penalties can be imposed for abuse of Florida's Construction lien laws?
A: Fla. Stat. §713.345 provides that a permissive inference that a person knowingly and intentionally misapplied construction funds when: a) valid lien has been recorded against the property of an owner; b) over 45 days have passed since the person who ordered the labor, services or materials received sufficient funds to pay for such labor, services or materials; and c) the person has failed to remit sufficient funds to pay for the labor, services or materials. Based on the amount misapplied, the accused may be charged with a felony of the first, second or third degree.
Further, Fla. Stat. §713.35 provides that anyone who knowingly and intentionally furnishes an affidavit, a waiver or release of lien or other document containing false information about the payment status of subcontractors, sub-subcontractors or suppliers on which others rely is guilty of a felony in the third degree.
Any licensed contractor may be subject to disciplinary action by the Florida Construction Industry Licensing Board for attempting to discourage service of Notice to Owner or Bond Notices. A contractor may also be disciplined if it is proven that a valid lien has been recorded against the property of a contractor's customer for supplies or services ordered by the contractor for the customers job; the contractor has received funds from the customer to pay for the supplies or services; and the contractor has not had the liens removed from the property by payment or by bond within 75 days.
Q:  How are liens treated if the Owner files Bankruptcy?
A.  Perfecting lien rights can make the difference between being an unsecured creditor, which typically means no compensation or a de minimus pro rata payment on the outstanding obligation and being a secured creditor, which typically means an opportunity to be paid in full. If there is a properly recorded Notice of Commencement for a construction project, a Claim of Lien is effective on the date the Notice of Commencement was recorded. Consequently, an automatic stay in a bankruptcy proceeding does not preclude the filing of a Claim of Lien so long as a Notice of Commencement has been recorded. This gives the lienor a secured claim in the bankruptcy proceeding as opposed to unsecured creditor status. A lienor may also make a demand to reclaim any unused materials that were furnished to the project within 10 days of the bankruptcy filing, but the demand must be made within 10 days of the bankruptcy filing. If no Notice of Commencement has been filed or it has expired, recording a Claim of Lien after a petition for bankruptcy would violate the automatic stay. In this situation, relief would need to be obtained from the bankruptcy court to allow for perfecting of the Claim of Lien.
Conclusion
The Construction Lien Law is confusing and requires careful consideration when pursuing enforcement of a lien and paying those that furnish labor and materials to improve real property. As required by Chapter 713, Florida Statutes, timetables established for recording the Notice of Commencement, serving Notices to Owner, and recording and foreclosing on a Claim of Lien must be followed or a lien may be declared invalid. Construction Lien Law is a much nuanced piece of jurisprudence with draconian means of punishment for non-compliance. Accordingly, you should consult with a Jimerson & Wilson attorney specializing in construction law when confronted with challenging issues relating to the enforcement or preservation of your lien rights.
Information and Source reference for this webpage is courtesy of Leiby, Florida Construction Law Manual, 2009-2010 ed. (Vol. 8, Florida Practice Series) West Publishing.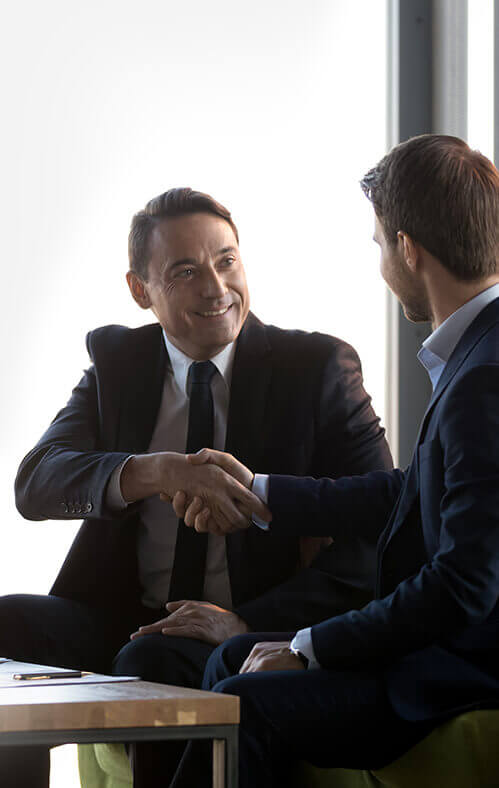 We live by our 7 Superior Service Commitments
Conferring Client-Defined Value
Efficient and Cost-Effective
Accessibility
Delivering an Experience While Delivering Results
Meaningful and Enduring Partnership
Exceptional Communication Based Upon Listening
Accountability to Goals
Learn more
Awards and Recognition
These accolades are objective proof that Jimerson Birr is one of the most respected law firms in Florida. The firm receives numerous awards and tributes year after year for our leadership and expertise in the legal field, our outstanding client service, our demonstrated commitment to our personnel, and our steady growth. Jimerson Birr lawyers frequently earn high rankings and recommendations from business publications, industry and trade organizations, legal news journals and the clients with whom we work. To us, these achievements aren't just blue ribbons- they're demonstrated indicators of the trust, satisfaction and loyalty our employees and clients have developed for the firm.
Ranked as one of the Best Law Firms in America according to U.S. News & World Report in 2020 and 2021.

Firms included are recognized for professional excellence with consistently impressive ratings from clients and peers.
view all Awards
Everything
you need to
Know.
Legal Acumen
We provide timely updates and commentary on legal issues, legislative developments, industry trends and frequently asked questions affecting the industries we serve. Our goal is to report issues that arise in a way that is easy to understand and convenient to use. Stay current with how recent developments in the law and market trends will impact your business.
What Our Clients are Saying...
Jimerson Birr has handled contracting issues and litigation work for our technology company with headquarters on the First Coast. We've given them a wide variety of problems to solve, and they have handled quite a few issues, ranging from more complex matters relative to intellectual property  matters, services agreements, confidentiality and non-compete issues to helping us establish more focused operational policies that help us scale. Their extensive understanding of handling issues with the technology sector and steadfast insight on best practices has continually proven beneficial to our organization. When you put your trust in our Jimerson Birr, they will take a true hands-on approach.
- Software Development Chief of Operations
What Our Clients are Saying...
Expert legal counsel is vital to those of us running independently owned franchises but still having to follow general guidelines from our parent company. As a hotel franchise owner of multiple properties under an international umbrella, I have used Jimerson Birr to guide me through a wide range of items to ensure I am compliant to avoid any repercussions. I can tell them what I need to accomplish, and they can quickly provide me with the information, resources and knowledge to make an informed, smart business decision. We try to deliver an experience that exceeds expectations to our customers, and it seems that they do to.
- Hotel Franchise Owner
What Our Clients are Saying...
Property and casualty insurance claims can often become quite contentious. Like many insurance agencies along coastal communities, coverage relative to damage from natural disasters is a regular part of our day-to-day claims. These claims can often become complex in nature and when our agency needs to contract legal counsel, Jimerson Birr is always our first choice. Throughout our experience with this firm, we have always encountered a fine level of attention and detail which has allowed us to avoid many costly errors along the way. The firm's professional approach to each individual matter we have brought to them has always been handled with winning strategy.
- Insurance Brokerage Department Manager
What Our Clients are Saying...
Jimerson Birr exemplifies a firm that understands business as much as they understand the law. They always pleasantly surprise me when I need to know a simple answer on the fly. They are responsive and can get straight to the issue without racking up a big bill for my modest agency. When I refer them work, they take great care of my clients, which helps me develop more business. We've had construction and business interruption issues that were really challenging, but they knew how to get a good result from a bad situation. My referral of the firm to my clients is a reflection of my own business and thusly a testament to the faith that I have in them as a whole.
- Insurance Agency Owner
What Our Clients are Saying...
When my company began courting distribution agreements during recent expansion, we were referred to Jimerson Birr to strategize. What I found in this firm is a combined skillset of legal expertise and business acumen that is truly one-of-a-kind. Not only were they able to assist me in this transitional phase and selection process, but they have offered so much more in terms of business solutions and ensuring our agreements were sound and fair. As business steadily increases, I have relied heavily on Jimerson Birr to protect my interests and serve as our legal champion.
- Printing Manufacturing President
What Our Clients are Saying...
When we purchased our new manufacturing plant, Jimerson Birr guided us through the entirety of the process with both our immediate and long-term business goals in mind. They effectively created an ownership transition plan and efficiently handled what can often become a drawn-out process one that was a pleasant, well-thought endeavor for all parties. This complex process was made a little easier because we had the right legal counsel by our side.
- General Manager of Food Distribution Company Testimonial
What Our Clients are Saying...
Connected. Jimerson Birr's experienced attorneys and a network that transcends many other business law firms is an advantage worth exploring. They bring sound advice, are quick take hold of the subject, and get to the point. Through diligent preparation and communication, you will always know where you stand and how your matter is progressing. Jimerson Birr disciplined approach typifies what a quality legal practice can do for anyone working in the professional services industry. We've actually upped our game in the service department based on methods Jimerson Birr employed with us and our clients.
- Managing Partner of Regional Accounting Firm Testimonial
What Our Clients are Saying...
As a leader of a recruiting company with a local presence, I become acquainted with Jimerson Birr during one of their recruitment efforts. As my company transitioned to outsourcing its legal counsel, I was immediately impressed by what I learned about this firm. After assisting them with a project, I decided to explore the options of using them to support our company's own needs. I have been so impressed with their legal capabilities and have since used Jimerson Birr as my legal partner for a bevy of matters. This organic union is one that came at just the right time, and I cannot recommend their services enough.
- Staffing Solutions Human Resources Generalist
What Our Clients are Saying...
Industry leaders. They cut through the noise and get straight to the point. In a market with high stakes and quick changes, Jimerson Birr's unique understanding of the real estate industry makes them an invaluable resource for developers of all forms. They are able to effectively leverage their experience and expertise to lead negotiations, craft cost-effective and custom solutions and ensure imminent success by creating a solid foundation to build from.
- Real Estate Investment Executivev
What Our Clients are Saying...
Commercial evictions and tenant matters are ones that often need to be handled with a specific level of care. During a commercial removal process, I needed to obtain counsel and a colleague immediately referred me to Jimerson Birr. A successful ending to what would become a litigious journey was made possible by the firm's extensive leasing knowledge and willingness to fight hard when it mattered most. We've encouraged our colleagues, owners and tenants to use them for their legal needs.
- President of Commercial Property Management Company
What Our Clients are Saying...
This past year, we've seen an ever-changing climate within the hospitality industry, and we have utilized the attorneys at Jimerson Birr to help guide us through these new times. When we decided to outsource certain elements of our business and human resources operations, we brought in the fine team at Jimerson Birr to help is ensure our employees' safety during day-to-day operations. When we had an insurance or leasing issue, they came through. I was thrilled to find out that the folks who helped us on real estate and construction team were dishwashers, servers and bartenders before becoming lawyers. It made me feel like they understood me better and their service mentality was obviously something that they stayed true to. This firm has served us well as they acted as advisors in a variety of capacities relative to management and our staff. I hope I don't need them much more in the future, but I'm sure I will and when I do they'll answer my call.
- President of Multi-Market Restaurant Chain Testimonial
What Our Clients are Saying...
We brought in Jimerson Birr to contribute to our organization's growth and focus. Their suite of abilities extends beyond law—this firm truly understands what makes a business tick. By working with Jimerson Birr, our management team was able to collaboratively build operational policies and procedures, craft specific risk management tools and, overall, reexamine the way we run our business to be more effective and profitable to further establish our place in the market. Any organization, whether established or in the early stages, can benefit from engaging this firm to help you create a stronger future for your business.
- General Manager of E-Commerce Company Testimonial
What Our Clients are Saying...
Recently, we started using them for litigation matters. They've always given practical advice and reported progress in ways that I could make key strategy decisions feeling informed. They promptly return emails and calls, they keep me updated and don't require me to ask for an update, they don't leave me surprised and they took time to learn the intricacies of our business. Their broad understanding of the litigation in any industry coupled with their sharp legal eye proved to be valuable during the times they advocated for our business needs and ensured that our interests were protected.
- General Counsel for Railroad Company Testimonial
What Our Clients are Saying...
Specialized, focused and efficient. The attorneys at Jimerson Birr proactively manage a wide range of matters for our company and their no-nonsense, laser-focused approach sets them apart from many other firms we've encountered in the past. They are quick to direct us towards our goals and help us prevent risk. When in need of quality legal counsel, this law firm gets the job done quickly and gets it done right. My highest recommendation goes to the experienced attorneys at Jimerson Birr.
- Director of Safety and Training for Trucking and Tanking Company Testimonial
What Our Clients are Saying...
Jimerson Birr has performed litigation work for our bank and other banks we have worked at for many years. They have tackled some of the most challenging cases, ranging from complex foreclosures to bank and insurance fraud, to involuntary bankruptcies. Many of the cases required extensive industry and legal knowledge, and most all required unfriendly and lengthy negotiations or litigation. In each of those cases, JB did the necessary work, prepared in depth and we were successful without exception. I would highly recommend this firm for your litigation work, among many other service offerings.
What Our Clients are Saying...
It seems we were on a run of nasty litigation for a few years in a row, which was a drag on our practice. Without getting into specifics, there were times where I thought we were not going to make it through. Each time Jimerson Birr helped us pull a rabbit out of a hat and overcome our opposition. We sure are glad that is behind us, but we never would have gotten to where we are at without them fixing those problems. We'll always remember that.
- Chairman of the Board for Endocrine, Diabetes & Metabolism Medical Practice Testimonial
What Our Clients are Saying...
Their experience in class-action claim defense has enabled us to achieve some swift, cost-effective results on consumer claims cases. They have a tried and true playbook that works. Jimerson Birr can spout off the law on most of the issues off the top of their head if you ask them too. I was always impressed by that, but what made me more impressed was how good they were to work with when dealing with difficult claimants in challenging cases.
- Complex Claims Specialist for Small Business Insurer Testimonial
What Our Clients are Saying...
In my entire career, I've never seen as convoluted as a case as my last one with Jimerson Birr. This case had everything. With each twist and turn, Jimerson Birr remained calm and steady. They put together a strategy from the beginning that worked. Even things that we couldn't have foreseen didn't shake them as they delivered an incredible result for us. They managed a great case, came in on budget and were a hoot to work with.
- Casualty Claim Specialist at Large Property & Casualty Insurer Testimonial
What Our Clients are Saying...
Jimerson Birr makes business to business debt collection easier than it normally is. They are effective because they are diligent, organized and aggressive. They are aware that a proactive and sensitive approach often yields the best result. They often secure payment in an agreeable manner, without putting a strain on the relationships we have with our customers. When a settlement cannot be worked out, they will go to the ends of the earth to get our money back. I've never seen such creativity and resourcefulness in getting our money back. They've been a trusted partner since the firm started and it has been fun to see our companies advance together.
- Recovery Account Manager at Medical Supply Company Testimonial
What Our Clients are Saying...
This is the firm I use when our university encounters a legal issue in need of a creative solution; particularly on really heated litigation we had. Jimerson Birr's masterful understanding of the facts and law came from our lawyer's dedication to understanding the complex nature of our wild issues and how they affected our institution across more cases than one. I've come to understand that they settle cases that can't be settled short of giving the farm away, and are ready to try any case that merits it.
- College Associate Dean for Finance and Administration
What Our Clients are Saying...
Jimerson Birr has provided representation for my business and our trade partners for many years. They have successfully defended our most complex cases, including project contracting, delay and payment claims, OSHA Citations, and bond surety disputes. Their industry-leading legal knowledge is a driving force during successful litigation and execution. They have my highest recommendation for any construction or business-centric legal needs.
- President of Large Commercial Contractor Testimonial
What Our Clients are Saying...
Professional. No hype, no blustering, no false promises, no stumbling around the issues. They listen, have quick command of the subject, provide sound advice going in, and get to the point. Preparation is their key. In an environment filled with pretenders, Jimerson Birr is a great example of what a quality legal practice can do for lenders of all forms.
- Chief Executive Officer of Mixed-Use Real Estate Specialty Lender
What Our Clients are Saying...
This firm does it all. They have been critical to ensuring that the governing documents and policies of our HOA are clear, complete and applied consistently. Through their industry expertise, they minimize risks of disputes amongst neighbors in our community, and when such disputes arise they are efficient and economical problem solvers. For years, this firm has provided prompt, personal and reliable legal services. Their professional and forward-looking approach has always given our board the tools and the answers it needs to be able to provide the best possible leadership to the Association that elected us.
- HOA President for 1,300 Home Community
What Our Clients are Saying...
This is my go-to firm when my associations need to get things done well and in a hurry. This firm is action oriented. They don't sit around talking about it- they get it done. Whether that task is collecting fees and assessments, helping my boards make challenging decisions, or coaching the association to run like a properly functioning business, Jimerson Birr develops timely, winning strategies that reflect well on my company. My referral of this firm to my association customers is a reflection of our reputation, and this firm has earned my trust that they will not let us down or diminish our brand. Would highly recommend.
- President of Large Property Management Company
What Our Clients are Saying...
The team at Jimerson Birr have served as my legal counsel from my business' inception, and their matter-of-fact, investigated approach has proven to be a great value while navigating a complicated industry with heavy regulation. As a cannabis dispensary with several storefronts, I rest easy knowing that my legal team not only has a stronghold at the forefront of this niche market but also help us to advance our growth with their thoughtful recommendations to ensure my business and investment are protected and flourishing.
- Cannabis Dispensary Chief Operating Officer
What Our Clients are Saying...
This is my choice firm for my company's needs. I've never brought an issue to Jimerson Birr that isn't swiftly remedied and thoroughly examined. When the need arises for sound legal advice or ensuring compliance with the ever-changing laws and trends within the industry, this firm is always prepared and one step ahead with their expertise, anticipation and preparation for what's next. With our technology focus in an emerging industry, it is nice to work with lawyers who have flexibility and intellect to handle complex issues in areas we have watched other service providers stumble.
- Chief Executive Officer of Agricultural Analytics & Technology Company Testimonial
What Our Clients are Saying...
My partnership with Jimerson Birr began when I was referred to them for an assist on a content protection matter. They quickly jumped right in to fully assess and mitigate until a resolution was determined. When seeking counsel to handle the myriad of legal compliance and protection matters within the communications industry, the get-it-done lawyers live here. They deliver what they say they will and have become a trusted resource integral to our successful management.
- Media House Business Development Executive
What Our Clients are Saying...
Trailblazers. Their no-nonsense, proficient understanding of the varied needs of a content generator and distributor is unmatched. From recommended preventive measures to monitoring compliance and enforcement to handling specific dispute resolutions, Jimerson Birr is an excellent example of what a top-of-the-line legal practice can do for members of the communications and media industry.
- Digital News Communications Officer
What Our Clients are Saying...
The commitment of Jimerson Birr is unrivaled. Through collaboration, dutiful guidance and cost-effective solutions, our school's short and long-term goals are on track and our operational capacities have flourished. Working with this firm is an easy decision. If you want to create a positive, smooth experience for staff and students alike, this is who you need by your side to rethink and rework any part of your system. They were particularly helpful with compliance and employment related issues. Their connections in government helped us achieve some goals we were not sure we could reach.
- Chief Financial Officer Testimonial of Private School
What Our Clients are Saying...
Our attorneys at Jimerson Birr listen and take time to understand the nuances of our business and the risks we face with every deal or decision in a way that has earned them tremendous credibility. They thoroughly prepare us and put us in a position to anticipate our challenges rather than be surprised by them. Equally impressive and noteworthy is their great skill in negotiation and litigation. Great firm with great lawyers.
- General Counsel for Electrical Contractor
What Our Clients are Saying...
When dealing with a land use and zoning issue, we brought in Jimerson Birr when we needed advanced legal representation. Their ability to quickly traverse the matter and get up to speed was done with nothing but finesse. With fine focus and detail, they were able to help us find a solution for what was becoming a contentious matter. We kept them on board for the next phase of our expansion and are more than pleased with their service.
- Solar Energy Development Executive
What Our Clients are Saying...
Jimerson Birr is always who we go to when our company needs quick action. Their turnaround time on hot-button issues to our utility company is unrivaled. From compliance, environmental diligence, permitting, mitigation and beyond, I have never brought an issue to them that they cannot handle and craft a plan of action that best fits our needs. I have referred many to Jimerson Birr for varied legal matters across multiple sectors and this is due to my immense trust for what these attorneys are able to accomplish.
- Natural Gas Company Vice President of Distribution
What Our Clients are Saying...
As a new franchisee, the decision to purchase a franchise was one that involved much deliberation. During this time and as my family approached a decision, we enlisted Jimerson Birr to guide us through the extensive process. Both the level of service and detail that went into this were outstanding, and the firm's assistance and direction made what can be a tiresome process a much more palatable experience. Without Jimerson Birr, certain contractual nuances may have been missed and become costly aftermath issues. However, nothing was overlooked, a thorough examination of all materials was conducted, and, in the end, we walked away with much more industry knowledge and a clean, successful acquisition. We are set up to succeed with help from this firm.
- Fitness Facility Owner and Operator
What Our Clients are Saying...
As a franchisor who has had substantial work to do in franchisor-franchisee relations when we bought the business, Jimerson Birr was incredibly helpful in getting us focused on the bigger issues that we had to prioritize in order to save all the franchises. We worked to terminate underperforming franchise owners and develop better support systems for performing franchise owners. At this point, I have developed a time-tested, close relationship with many of the attorneys at Jimerson Birr. There are a few we use because of their different specialties. My team is constantly impressed with their level of service, commitment to quality work, and profound recollection of matters that affected each franchisor through the years. The firm has been a good source of continuity when we have had turnover. They are teachers who help us understand what laws are important to us and how certain decisions impact the business. I have referred many friends and peers to Jimerson Birr because, honestly, they are a truly superior business law firm and their service and legal judgment is one I cannot speak more highly of.
- Chief Executive Officer of Restoration Services Franchisor
What Our Clients are Saying...
We've used them for specialized legal services, like legislation drafting, direct advocacy, investigative issues and campaign finance issues. Jimerson Birr has consistently delivered results. Many of these issues required focused legal insight and extensive industry knowledge, which they had. Solid group.
- State Commerce Committee Member Testimonial
What Our Clients are Saying...
Handling employee disputes in the public sector can often times be a daunting task for any law firm. Quick remediation is paramount in order to properly handle multiple parties in a swift manner. Anytime we have brought Jimerson Birr in as counsel for these issues we have been extremely satisfied with the level of finesse delivered. We've never had a PR nightmare when they were involved. I would definitely call on them again if needed.
- County School Board President
What Our Clients are Saying...
Many of us in healthcare, specifically those of us treating senior residents and patients, are no stranger to liability concerns. It takes a very specific skillset to help us properly manage our risk, and Jimerson Birr always provides a superior defense when dealing with these matters. Regulations are tight in our field and you have to follow the rules. With Jimerson Birr, we have a reliable legal defense to prevent issues and treat issues when they arise. They are always looking out for our best interests which, in turn, allows us to provide appropriate care to our patients. Doing what's right can sometimes be looked at through a magnifying glass, but Jimerson Birr is there to assist when actions are honest but additional investigation is required. Very supportive and accountable, which are traits that matter to us when we choose to employ service providers. They are pretty fun loving lawyers too, which makes them great to be around.
- Chief Executive Officer of Assisted Living Facility Testimonial
What Our Clients are Saying...
Jimerson Birr is the only firm that we trust to create, manage and amend relevant documents for the telehealth portion of our organization. They are always knowledgeable on recent state and federal rules and regulations, and this allows us to feel confident that we are staying compliant and ahead of any changes. They offer cost-effective options for the level of attention provided and, in the end, save us from unknown issues and costs if we were not employing their services. My highest recommendation goes to this firm and their healthcare industry team of attorneys.
- Psychiatry Private Practice Owner